Columbia Gorge Area:  
In the past few years, I have wandered to all of the 26 popular waterfalls in the area and had a blast with this project. 
Top 6 Favorite Waterfalls of 26
Waterfalls Featured:
Multnomah Falls 
A symbol of Oregon that truly represents the stunning sights that are idyllic.  Multnomah fall is 620 feet tall and it takes around two miles to get to the top of the waterfall.  I went to high school in Corbett which is close to this iconic waterfall.  It was special to be able to see this terrific waterfall often when I was going to high school.  I like to show friends and family that this exotic waterfall that is 10 minutes away from my lake house in Oregon.  Currently, I live in Truckee and Kona but spend my summers at Mt Hood.  During summer, I make at least four visits to this dreamy site.  My dog Kona is an avid fan of going on walks to Multnomah Falls.  Your quintessential waterfall fix!
Punchbowl Falls 
Sensational waterfall with crazy pretty views that are only found at Punchbowl.  Last time I went to Punchbowl I was cliff jumping and had the pleasure of spending my day after snowboarding visiting this mesmerizing destination.  Oregon waterfalls have a way of looking very tropical at times and Punchbowl is one of those waterfalls that has that appearance.  
Horsetail Falls  
Not to far down the road from Multnomah Falls is Horsetails Falls.  When at Horsetail Falls, I prefer to walk down the stairs and swim in the waterfall.  It is a remarkable place that can be intoxicating because it fits all requirements of adventure lovers.  
Bridal Veil Falls 
Escape instantly to Bridal Veil Falls is what I think of when it comes to this one and only waterfall.  By far, this would be mine and Kona's number one choice that is tied with Multnomah.  We get a great run to Bridal Veil Falls then Kona likes to play in the stream.  Ditch the stress of everything and leave for Bridal Veil Falls.
Latourell Falls 
The ultimate waterfall to explore in Oregon is Latourell.  Kona appreciates getting to go on hikes to Latourell and finds this journey as a true blessing in the Columbia Gorge area.  
Fairy Falls
An ideal waterfall that is flawless and consists of all desired qualities that one looks for when seeking a breathtaking road trip.  Another fabulous waterfall to swim in would be Fairy Falls.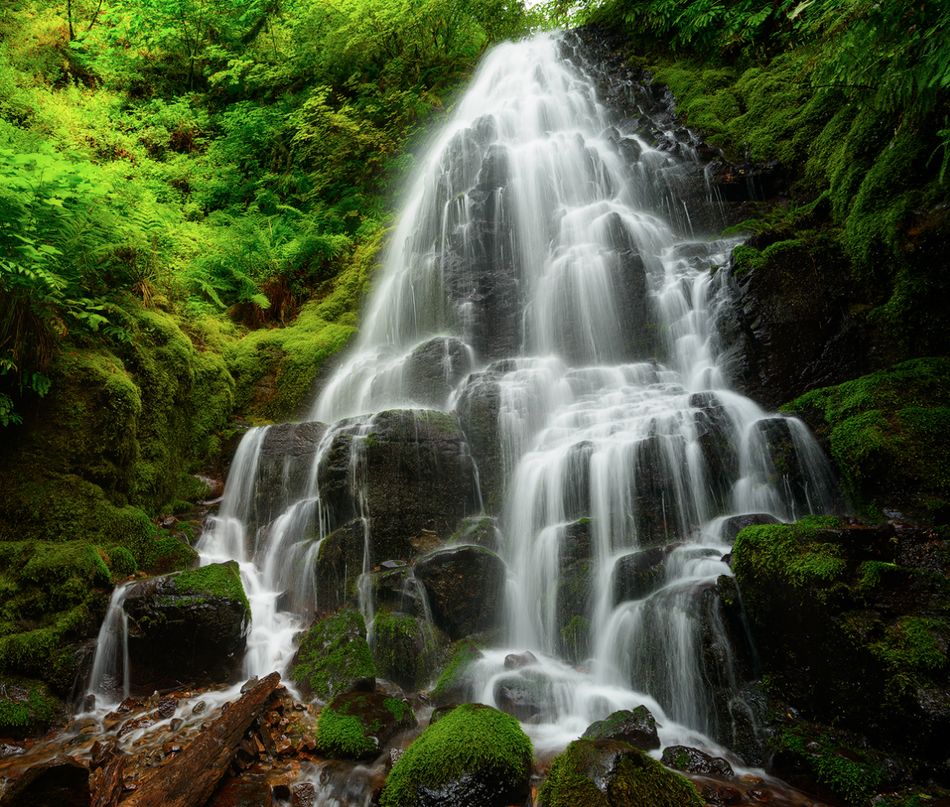 Places to See and Things to Do:
Vista House 
A perfect view of the Columbia River and Gorge would be the description of the Vista House. I value every opportunity I get to drive on the Historic Columbia River Highway and visit this beautiful memorial.  
Women's Forum State Scenic Viewpoint 
An unreal view of the Columbia River, Columbia Gorge and Vista House would be the Women's Forum State Scenic Viewpoint.  In high school, it was common for me during spring to go to this cool spot during lunch time and peer out at the Columbia Gorge.  
Oneonta Tunnel
I don't know why but I have consistently made a stop at Oneonta Tunnel every spring.  It is on the way from Multnomah Falls to the freeway on my path back to Fairview and I habitually stop here.  It is a part of my routine and the tunnel makes for some notable photos.